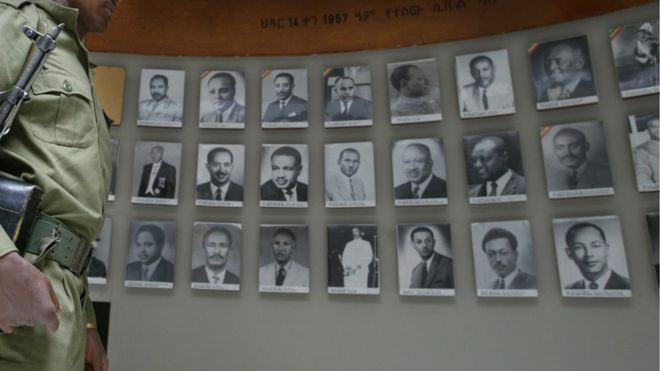 The war crimes trial of an aide to Ethiopia's former communist ruler has begun in the Netherlands.
Eshetu Alemu, 63, is accused of ordering the execution of 75 people during Ethiopia's "Red Terror" purges in the late 1970s.
The former aide to then ruler Mengistu Haile Mariam is also accused of torture and inhumane treatment. He denies all the charges against him.
More than 300 victims have been named in four war crimes charges.
Ethiopia has sentenced him to death in absentia.
Prosecutors allege that Alemu, a dual Ethiopian-Dutch national, was a henchman for Mengistu in the north-west Gojjam province.
As his trial opened at a domestic court in The Hague, Eshetu Alemu said that prosecutors had "the wrong person".
"I was really shocked when I heard what prosecutors are accusing me of doing, that I could behave like that as a human being. I deny the charges against me," he told the four judges.
The Mengistu regime and the Red Terror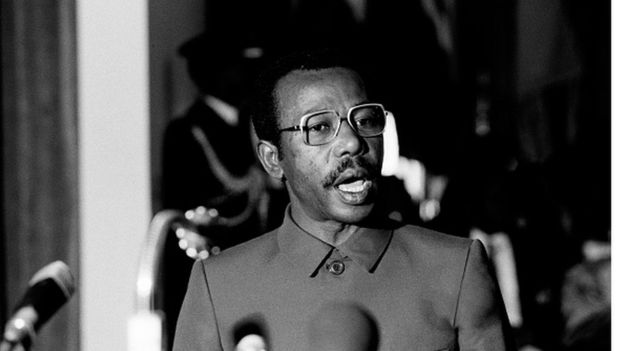 Marxist strongman Mengistu Haile Mariam ruled Ethiopia between 1977 and 1991 following the overthrow of Emperor Haile Selassie in 1974.
There was significant repression under his communist regime. This became known as the "Red Terror".
Mengistu was ousted in 1991 after a series of revolts by insurgent groups. He then fled to Zimbabwe where he still resides.
In 2007, Mengistu was found guilty in absentia of genocide.
In a statement, prosecutors said that Alemu "allegedly ordered the killing of 75 young prisoners" in a church.
The bodies were then dumped in a mass grave, they said.
Alemu is also accused of "arbitrary detention and cruel and inhuman treatment of civilians and fighters who had laid down their arms" .
It is alleged that he tied prisoners up, suspended them in mid-air and beat their bare feet with sticks.
It is expected that a number of his alleged victims will give evidence during the trial.
Click Here to Read More on AddisNews