Debo band with Fendika Live at Kennedy center Washington DC
Posted: 07 Aug 2011 22:24
Debo band with Fendika
in Washington DC
Where:
Kennedy Center Atrium
2700 F Street Northwest, Washington D.C., DC
When:
6 p.m. August 8; lounge opens at 5:30 p.m.
Entrance :
Free
Info : 202-467-4600 or kennedy-center.org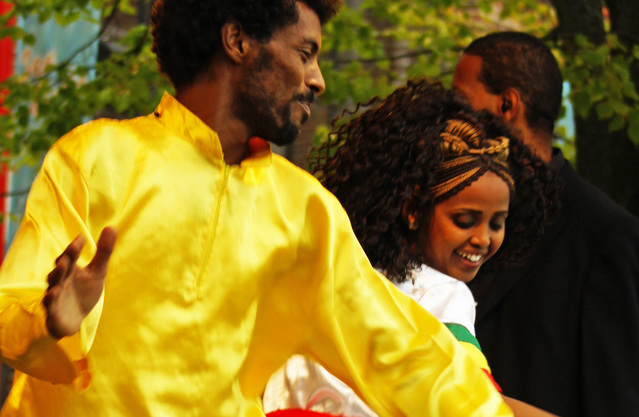 Ethiopian funk invades Washington as Debo welcomes lounge lizards to the Kennedy Center's Atrium on the Roof Terrace level
for an extraordinary happy hour.
The energetic Boston-based band founded by saxophonist Danny Mekonnen specializes in dance sounds direct from four decades
of classic pop nourished in Ethiopia. Just as the musicians unleash mystical grooves, so do dance moves by the gravity-defying Fendika
leave folks gasping.
Mekonnen traces the history of the music Debo plays back to 1966 when Peace Corps volunteers arrived in Ethiopia and other nations
with their personal record collections. From that introduction to American jazz, Ethiopian pop emerged, seasoned with traditional styles.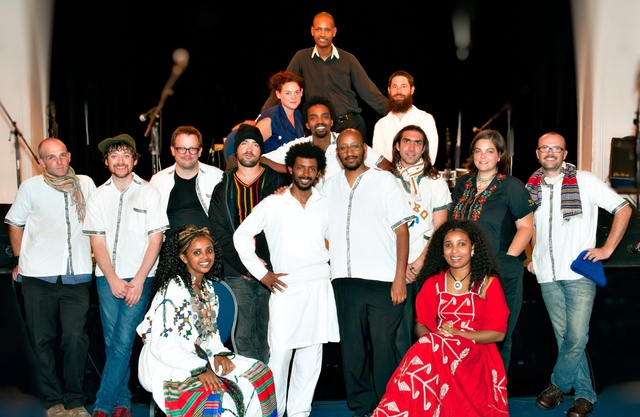 "Ethiopian pop music of the 1970s is played with the timbre and tone of the indigenous African styles from Nigeria," he said. "It was also
influenced by the Turkish psychedelic rock bands. The 6/8 rhythm and non-Western scales are foreign to the average ear. The dissonance
resembles what you hear in music from the Mideast and Japan.
"There was a period in Ethiopia when big bands contained strings and drums. Debo has two saxophones, two violins, a trumpet, a trombone,
a tuba, an accordion, a drum, an electric bass and an electric guitar. The accordion has historical relevance, but tubas were only used in military bands.
There never was a band with the combination we have."
[youtube]
http://www.youtube.com/watch?v=yF6P5chYG6I
[/youtube]