Login with your social network account
Leader

Posts: 534
Joined: 08 Feb 2011 11:14
Contact:
In this 7th episode of "TechTalk With Solomon" Amharic TV show on EBS TV I present a special guest – US Presidential Award Winner and Physicist Dr. Solomon Bililign – he is a role model, a mentor, a father figure, a scholar…..with such amazing, humble, and inspiring personality. He is also currently doing such an AMAZING work for his country Ethiopia in the academic realm. Even though he is not fond of talking about himself, he will tell us some of it

. Checkout the blog I wrote about him on my website
http://techtalkwithsolomon.com
Please leave your comment below and hit "like" button if you enjoyed the show.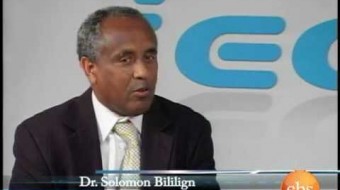 Watch More Ethiopian Technology News and Tutorials on
EthiopianSoftware.com
---